Electrical Services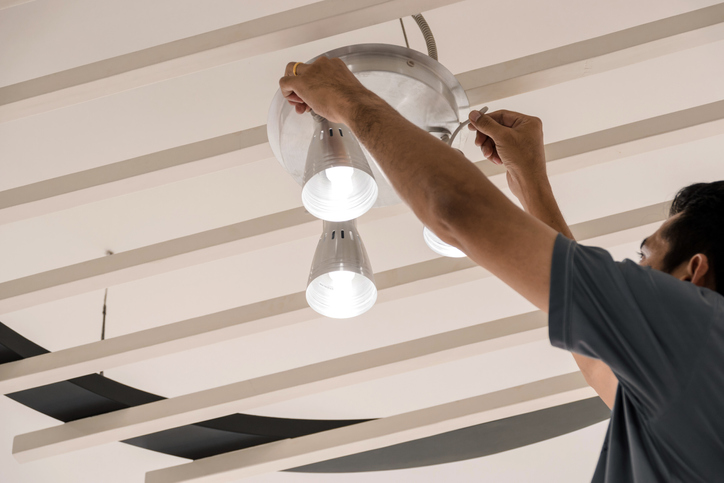 Though some electrical work can be done yourself, it is always best to hire a professional to ensure the job is done safely and correctly, following all state codes and electrical guidelines. JC Major Appliance Repair electricians are trained and highly experienced to assist with any of your electrical needs, such as electrical repairs, lighting installation, wiring, panel upgrades, and so much more.
Discounts Available
First Responder, Veteran & Senior Citizens for Any Service!
expires 09/30/2023
---
Call for a Quote
---
Hire a Professional Electrician to Get The Job Done Right
If you're planning a home improvement project, hiring an experienced electrician is the best plan to make. From pulling permits to adding and/or re-routing wires, leaving it all to a professional will make sure all aspects of the electrical work will go smoothly. Experienced in electrical services since 2016, JC Major Appliance Repair will save you money and time by handling the work for you. Call (347) 305-4308 today for a free estimate.
JC Major Appliance Repair electricians offer a wide range of services, including:
Residential Wiring and Lighting Installation
Wiring Upgrades
Fan and Appliance Installation
Network Cable Installation and Wireless Systems
Home Automation
Commercial and Home Security Systems
Surge Protection
Backup Generators Installation and Set-Up
Inspections and Assessments
Energy Saving Solutions
And more, just call (347) 305-4308
Don't Risk Your Safety: Call JC Major Appliance Repair for Electrical Service
Having a basic understanding of how electricity works within your home is beneficial. But if you don't have experience in dealing with electricity, then you should call in the experts at JC Major Appliance Repair. Electricity is dangerous and poses a safety and fire hazard if handled incorrectly. If you don't have experience with electricity call JC Major Appliance Repair to come to get the job done and keep your limbs and home intact!
Hiring an Experienced Electrician Saves Time and Money
Believe it or not, calling an electrician from JC Major Appliance Repair to come in and do the job can save money and time. Electricians have the skill needed to do most home electric work efficiently and quickly. By calling the professionals at JC Major Appliance Repair, you'll receive expert care from a master electrician, rather than depending on yourself to guess and test, and possibly have to purchase additional parts or tools or end up spending hours and not having electricity where you need it. Save time, money, and headaches by calling a JC Major Appliance Repair electrician today.
---
Call To Schedule A Service
---