Refrigerator Repair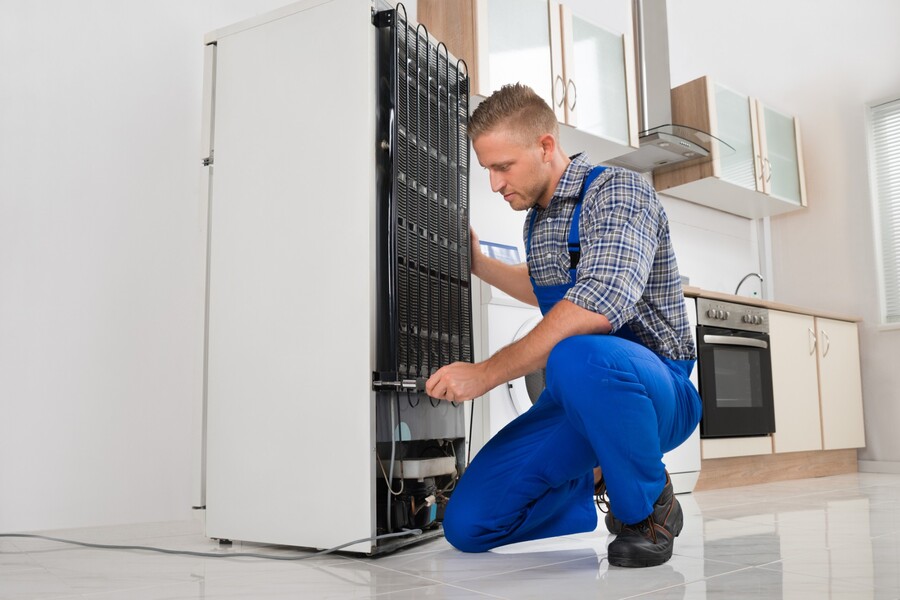 Your refrigerator is one of the most important appliances in your home as it serves a big purpose for you and your family. Between keeping your food at the correct temperature to ensure your food does not spoil or go bad, producing ice, and dispensing water, it's important to call a reliable appliance repair company when something goes wrong. JC Major Appliance Repair has been providing refrigerator repair services for over 7 years. Local homeowners just like you turn to our expertise when their refrigerator fails. Call today for fast service.
Discounts Available
First Responder, Veteran & Senior Citizens for Any Service!
expires 09/30/2023
---
Call for a Quote
---
★★★★★
"Jonathan came and gave us a diagnostic for our refrigerator. He was professional and very informative."
Karla-Ann H. in Lincoln Square, NY
Why is My Refrigerator Not Working?
When either the evaporator, the compressor, the condenser or the receiver goes bad, they no longer interact properly to appropriately preserve your food. When the temperature of your refrigerator starts rising above the 37 – 41 degrees Fahrenheit, your food and perishables are in trouble. So what is causing your refrigerator to stop functioning properly?
Common Refrigerator Repairs Include:
The fridge is not cooling
The fridge is not maintaining the proper temperature
The fridge is cooling beyond the set temperature
The door latch is not working
The door seal is broken
The fridge is not dispensing water or ice
The fridge is constantly running
The fridge is making loud noises / buzzing
There's water leaking from inside or around the fridge
No power at all
Turn to the Refrigerator Repair Experts: JC Major Appliance Repair
Whether you notice your refrigerator is leaking or the temperature inside your fridge seems to be rising, JC Major Appliance Repair is the best refrigerator repair service for your exact needs. Being in the refrigerator repair business since 2016, JC Major Appliance Repair's experienced appliance repair techs will properly diagnose the problem (or problems) you have experience with your fridge and provide you with effective repair services. We supply reliable, quality refrigerator parts and service major brands to ensure we're able to help get your fridge working again.
We understand how stressful it can be when your refrigerator stops functioning properly, and JC Major Appliance Repair is here to help. Call (347) 305-4308, we will get your refrigerator back in working order ASAP.
---
Call To Schedule A Service
---