Washing Machine Repair
We fix clothes washers for less.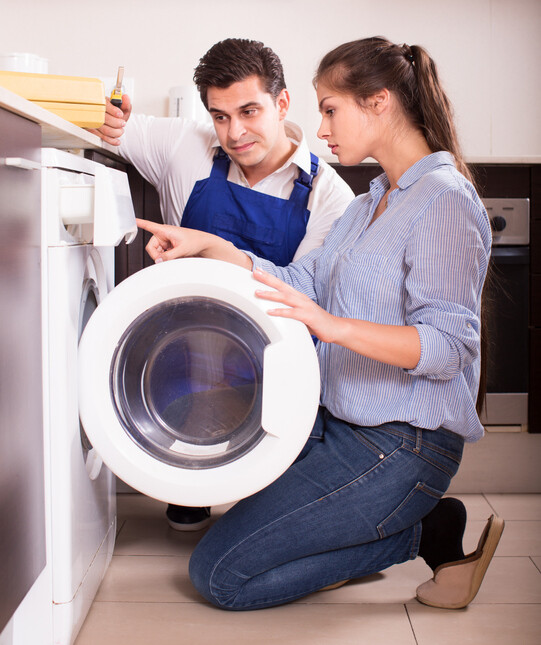 If you have been noticing problems with your washer lately, such as leaking, excessive vibration, or leaving detergent residue on your clothes, it is likely time for a check-up! Often people take their washing machines for granted, but it is very important to keep up with repairs in order to avoid dropping hundreds of dollars on a new unit. JC Major Appliance Repair has been helping community members take great care of their appliances for 7 years, and are ready to help you get yours back to optimal function.
Discounts Available
First Responder, Veteran & Senior Citizens for Any Service!
expires 09/30/2023
---
Call for a Quote
---
★★★★★
"Jonathan the repairman came to my home to repair my washing machine. He was extremely professional, honest, and efficient. I would definitely recommend JC Major Appliance Repair."
William A. in Bronx, NY
What to Expect Working with JC Major Appliance Repair on Your Washing Machine Repair
When you call JC Major Appliance Repair for your washing machine repair, you are calling some of your community's foremost experts on appliance repair. We demonstrate the utmost professionalism at every job we do, including showing up on time, being courteous and respectful of you and your property, and completing the job in an efficient manner. JC Major Appliance Repair takes care to pay attention to details, making sure that your washer is in working order before we leave and will not require a follow-up call from you. The experts at JC Major Appliance Repair will get your appliance back to working condition as quickly and practically as possible.
Common Washer Issues JC Major Appliance Repair Fixes
Being in the appliance business since 2016, we have developed an expertise in repairing washing machines. We can handle any issue your washer may have, but the most common are,
Leakage - If your washing machine is leaking, it is likely a sign that you have a leaky pipe, loose hose, or a clogged drainpipe.
Leaves soap in clothes - If when you take your clothes out they still seem soapy, that is an indicator you may have a clogged valve or defective timer.
Excessive Vibration - Your washer should not be shaking your whole house, or even coming close. If it is, your machine may not be leveled properly or located on an unstable surface.
Stains on clothes - Stains on clothes may signify a malfunctioning transmission that is leaking fluid.
Will not turn on/dead - Usually, this is caused by an imbalanced load, which can be easily fixed by moving the clothes, but if not the cause may be in the socket or washing machine itself.
Why Choose JC Major Appliance Repair for Your Washing Machine Repair?
The professionals at JC Major Appliance Repair have helped many community members fix and repair their washers over the years, and in doing so have built up an excellent reputation. We are known for our attention to detail and cost-effective and timely services. We know how stressful it is when an expensive and necessary household appliance breaks down, and that is why we work diligently to get it back in working order as soon as possible. Often the issue may seem easy enough to repair on your own, but even one slight misstep can cause the appliance to break down beyond repair. JC Major Appliance Repair has trained professionals that specialize in repairing washing machines, so give us a call at (347) 305-4308 to get your appliance back to functioning!
---
Call To Schedule A Service
---